After the long stretch of the relaxing winter holidays finally comes to an end, January has come along to hit us with a serious reality check. A month full of cold and gloomy days of winter till the very first sign of spring; which is almost not so far away.
The month of January is a great time to score deals on airfares and hotels since the holidays (and their crowds) have come and gone. Different travel organisation offers steep discounts especially in the first few weeks after the New Year making much-anticipated beach gateway even more appealing than it would be during peak, crowded and expensive summer travels period. Time to jump onto an airline web agency and grab a cheap ticket to a far-away destination.
You have done some background research on fancy hotels and resorts on the custom craft websites to find the best beach destination across the globe with the sunniest, liveliest and best days in January. From the famous white sands of Thailand and the unknown gems of the Philippines and variety of sites in Brazil, here is our top beach picks this January.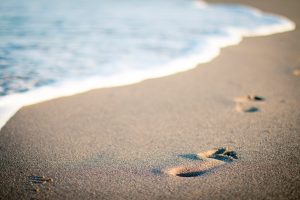 Koh Lanta: Thailand
The ideal time to visit Thailand most especially the islands on the Andaman Sea in January as it offers lovely weather during the winter period. Koh Lanta offers countless numbers of dreamy islands with pure white sand and crystalline water that will continue to ignite travellers all over the world. While Koh Lanta continues to have it all, the island district also provides swanky, romantic retreats with a distinct coastal style, family-friendly hotels and beaches with calm surf, world-renowned diving sites, luxurious relaxation spas and a laid back old town with traditional wooden houses. The famous south of Thailand: Phuket is a paradise for beach lovers who also love a fun night out and some shopping. Aside from the beaches, enjoy the delicious authentic local food that you will remember. Go now before the secret gets out.
El Nido, Palawan, Philippines
In 2017, Palawan was voted as the world's best island by Travel and Leisure readers, and the province provides exact stunningly beautiful terrain as other Southeast Asia destinations, just a fraction of the crowds. El Nido is famous for its white-sand beaches, coral reefs and you can boat tour from the city to hop around the Bacuit archipelago. You'll sail through the crystal-clear blue lagoons flanked by emerald karst cliffs as well as kayak and finally to a secluded white-sand beach. The seas are clear and calm in January and provide a perfect means diving and snorkeling around coral reefs. Cruise in your own private boat guided by a local who will take you to the most stunning photogenic locations and islands.
You may not have considered the Philippines as a beachy destination, but trust us on this one, it will be one of the gorgeous sites you'll ever see. Immerse yourself in the distinct culture and vibrant people of the Philippines you will realise how friendly and helpful locals are as soon as you set foot on the island.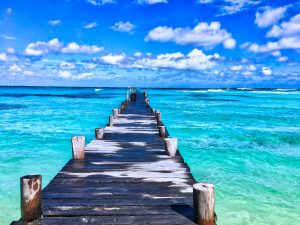 Rio de Janeiro, Brazil
January is a great time to visit and appreciate the rare combination of beaches, rainforest, and mountains located within a busy urban setting in Rio. The beaches during this period are usually bustling, and the weather is usually not too hot. However, it is advisable to visit Rio de Janeiro before the famous month-long debaucherous carnival. If you want to enjoy the madness of the party, you can visit during the festivities for a once in a lifetime experience. Seclusion is extremely avoidable as it will be difficult to isolate yourself with all the hustle and bustle going on in this amazing city.
Ipanema, Copacabana, and Leblon will be highly popular places, full of tanned and fit locals showing off in the swimsuits as well as tasty street food and fresh coconuts being sold to excited tourists. This sight makes Rio an unforgettable and prominent beach destination on our list. Don't forget to go to the famous Copacabana Beach and marvel at all the diverse coloured umbrellas and excitable tourists. The beach front city is one-of-a-kind enjoyed every day by both locals and visitors alike. If you are there for the new year, be ready to witness a party like no other, with an amazing display of music and fireworks. Check out the funky beach décor at local bars and hotels or spoil yourself and your loved ones at a five-star beachfront resort. Enjoy cocktails until sunset, go to a local soccer game or explore the remote rainforests on the mainland, Rio is a truly bustling busy city and you will never run out of things to do.