Planning an outdoor music festival is an exciting journey: the music, the weather, the lights, the people and the atmosphere of it all combined. To ensure your music festival is an unforgettable experience, follow these steps to help get you there.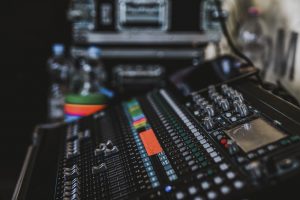 Equip yourself with necessary audio, lighting and visual gear: The main focus of your festival will be the main stage, and will be heavily impacted by the quality of audio, lighting, and projections if applicable. We would not advise that you attempt to plan everything on your own, rather use the assistance of specialized audio and lighting production companies. The interplay between these two components is very important. The visual experience of the lighting entwined with the audio will create that physiological experience a live performance can often deliver.
Give yourself lots of time to strategize: Planning an outdoor music festival is an enormous project. You just need to look at the organizers of Falls Festival and Splendour In The Grass – they can only organize a couple of festivals a year due to their scale. You need to plan the entire supply chain and how you will approach operations. We recommend you give yourself an excess of time in case any errors arise. To plan your festival from beginning to end if you do not need a last-minute panic.
Plan your area: Let's say you're planning a camping festival, you will likely require open spaces for the audience to interact, backstage areas, catering trucks, mobile bathroom facilities, camping grounds and potentially an area for vehicles to come in and out. Implement asset management software to manage the tangible factors of the event as well as equipment that is being sourced through contractors. It is imperative that evacuation zones are considered and first aid stations situated near high traffic locations.
Musicians cost money: Artists are the essence of the festival, and they deserve payment. You need to budget smartly for your line-up because musician rates do vary. The last thing you want to do is spend your entire budget on a single act, leaving you penniless for the rest of the artists. Do your research and attend gigs in the general area. Try to source some local acts and up-and-comers, as this will save your finances and promote independent music.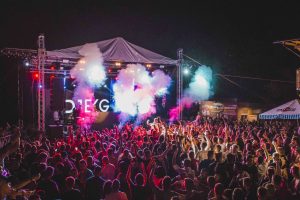 Get the appropriate licenses: There are a range of licenses you can acquire, but it is essential you pick the correct one and adhere to its guidelines. If we selected the 'festival' license, you would need have to make sure the festival runs for at least 8 hours, has an outdoor stage or purpose-built performance area, has at least six acts and is marketed as a festival that gives every artist exposure in its campaigns. The very last thing you need is to get shut down on the afternoon since you don't have your paperwork in order. You should also find out what noise restrictions might be in place and when the cut-off time for music performance is. Since this will be a certified event, you will require an Australian Business Number (ABN) so the government recognises you as an authorised business.
Organize entry: How will entry to the festival perform? What about wristbands, tickets, or hand-stamps? If your songs festival runs for over 1 day, folks may want to leave and return in, which explains the reason why wristbands are a popular option when planning an outdoor music festival. Will there be security and staff to view tickets at the gates, if so, how many will be required to operate smoothly?
Be sure to have sufficient safety: Music festival tickets may be expensive, especially if they're weekend events, so be certain it's impossible (or very hard) for folks to 'jump fences' and get in for free. Use mobile job management software to monitor and communicate with staff, list tasks and break rosters. Not only can it equate to lost earnings if people figure out how to slip in, but it might also spend the festival capability within the maximum permitted for health and security reasons.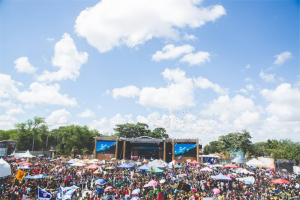 Consider non-musical amusement: There might be correlation involving sets or maybe technical issues arise. Be certain you've got other kinds of amusement for attendees, artwork installations, comedy, magicians, silent discos, ethnic tribal music.
Market cleverly: Marketing outdoor music festivals is substantially the same as advertising different kinds of occasions, but you really do have additional avenues to research. Use social media to your advantage and encourage the bands to promote it. Almost the entirety of attendees will be coming to your festival because they enjoy these bands. Create a website for your festival, consider using a custom craft CMS website for its aesthetic design and sleek user interface. Having professional web design will give your event perceived legitimacy and encourage people to attend.
Do not overlook the essentials: If you have ever been to a music festival, what exactly were the centers you couldn't have done? Festival-goers will need food, beverages, showers, first-aid and litter/recycling outposts.